| | | |
| --- | --- | --- |
| St Joe Valley Golf Club, Sturgis, Michigan - Visitor Rating: | | |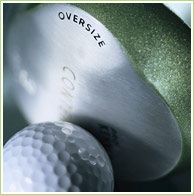 Golf course visitor ratings are based upon the average 1-5 star rating given a course by website visitors.
You may re-rate with each play, limited to once per course per 24-hour period.
Up-to-date ratings are extremely important! We encourage your continued input - please re-rate as you play these courses. Tell your Golf Partners ... and remind the courses!
Visitor ratings may be based upon a variety of criteria such as (listed in order of importance):
| | | | | | |
| --- | --- | --- | --- | --- | --- |
| 1. | Layout | 2. | Rules | 3. | Looks |
| 4. | Service | 5. | Fees | 6. | Hours |
| 7. | Crowds | 8. | Parking | 9. | Cleanliness |
Therefore, a visitor rating may have more to do with the overall feeling left by the experience rather than solely the lay of the course.
Golf Specials
MichianaGolf.com "Offers for Golfers"

One Round of Golf
AND Cart -- $22.50

We have many other
"Offers for Golfers"
available on our
Golf Specials page.
| | | |
| --- | --- | --- |
| Sturgis, Michigan, a little more ... | | |
Sturgis is a city in St. Joseph County.
In 1827, Judge John Sturgis came to the St. Joseph Valley area in southern Michigan territory and settled in what is now Sturgis. The original site of his home can be seen at Pioneer Park, maintained by the City of Sturgis. The area's population grew in size and, in 1896, the town became a city.
Sturgis is the home of a Ross Products division of Abbott Laboratories and was once the home for Kirsch Company. Located in Sturgis is Burr Oak Tool Inc, which claims to be the largest producer of fin lines, fin dies, expanders, benders, and single-tube cutoff machines in the world, and just north of Sturgis is Kirsch Municipal Airport.
Each year, in the third week of May, Sturgis serves as the kickoff city for Michigan Week. Many prominent political figures walk in the parade annually. These include State Representatives, State Senators, as well as State Governors and U.S. Congresspeople.
Sturgis is a sister city to Wiesloch, Germany.
According to the United States Census Bureau, the city has a total area of 6.0 square miles, all land.
See also: The History of St. Joseph County, Michigan
Additional information provided by: Wikipedia
| | | |
| --- | --- | --- |
| Course Updates & Corrections: | | |
In general terms, a golf course may make modifications anywhere from numerous times a season ... to once a decade, if ever, and while we make efforts to ensure accuracy, it is possible that the information listed for this course may have become dated.
As a result, we strongly recommend that you call the Pro Shop regarding conditions / tee times before driving to the golf course and consider touring the course before your round.
If you are a member of this course's management team or a frequent player and you have noticed an error, omission, etc., contact us so we may update our records.