Click Images for Expanded Views
A "JavaScript" browser is required.
In The News ... Chesapeake Run Golf Club, North Judson, Indiana
If you enjoy exploring local "small-town" golf courses, and the occasional gem found during such explorations, then the Chesapeake Run Golf Club will be a dream come true ... you'll be absolutely stunned by this diamond of a course.
As beautiful as it is fun to play, the Chesapeake Run Golf Club opened July 2001 and is quickly becoming a top golf destination. This 18-hole course has a 6,063 yard layout (6,638 from the back) with so many quality holes that it's actually difficult to select the top 2 or 3 holes!
Originally, the Chesapeake-Ohio Rail System ran along the property giving the course its name. The train theme has been carried forward and incorporated into so many details of the course that you'll likely find a new one each time you visit.
For example, there's "The Dining Car" Restaurant that is certainly worth a stop during your trip and carries a Pub-style menu with a healthy kick. How about a Bun-Less Burger served over a delicious salad? And of course, what would a Dining Car be without a fully-stocked Bar?
Take note of the tee and yardage markers; complete with railroad spikes and train engines. But be careful though, the Chesapeake Run Golf Club train theme, combined with the sheer beauty of the course may cause you to momentarily forget why you're actually there in the first place ... to golf!
The Chesapeake Run Golf Club's Front 9 has a traditional feel with tight wooded shots, while the Back 9 has a more open links-style layout. The finishing hole is a 491-yard Par-5 (518 yards from the back) that dog-legs to the right ending directly in front of the Clubhouse.
The Clubhouse itself is just as pleasing to the eye as is the course. Plenty of seating, very nice Pro Shop, large clean restrooms, and a Staff that is eager to make your visit an enjoyable one.
And if all this wasn't enough to stoke your engine, there's more! The Chesapeake Run Golf Club is also an Audubon-Sanctioned Golf Course. Every hole has a connection with the bird community and the Club's Yardage Guide has a story to detail each. Take a Wildlife Tour while you golf!
Along the course is a beautiful development called Chesapeake Estates and in the works is an Active Adult Community (age 55 & older) known as Chesapeake Village. This is quite an opportunity for anyone looking for peaceful living highlighted by wonderful golf with additional attractions coming 'round the bend.
Located just outside North Judson in southern Starke County, Indiana; the Chesapeake Run Golf Club is a truly wonderful golf experience that you won't want to miss!
---
Have news to share about your course? Please contact us.
---
| | | |
| --- | --- | --- |
| Chesapeake Run Golf Club, North Judson, Indiana - Visitor Rating: | | |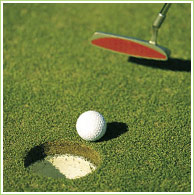 Golf course visitor ratings are based upon the average 1-5 star rating given a course by website visitors.
You may re-rate with each play, limited to once per course per 24-hour period.
Up-to-date ratings are extremely important! We encourage your continued input - please re-rate as you play these courses. Tell your Golf Partners ... and remind the courses!
Visitor ratings may be based upon a variety of criteria such as (listed in order of importance):
| | | | | | |
| --- | --- | --- | --- | --- | --- |
| 1. | Layout | 2. | Rules | 3. | Looks |
| 4. | Service | 5. | Fees | 6. | Hours |
| 7. | Crowds | 8. | Parking | 9. | Cleanliness |
Therefore, a visitor rating may have more to do with the overall feeling left by the experience rather than solely the lay of the course.
Golf Specials
Nothing as YET for
Chesapeake Run Golf Club Golf Special
Please contact us to post
your 2017 - 2018 specials.
We have many other
"Offers for Golfers"
available on our
Golf Specials page.
| | | |
| --- | --- | --- |
| North Judson, Indiana, a little more ... | | |
North Judson is a town in Wayne Township, Starke County.
The area now known as North Judson was originally Brantwood, a town platted on 1 October 1859 less than a mile northwest of the current town. The town post office was established on 24 September 1860 as North Judson after Adrian Judson, one of the promoters of the Great Chicago and Eastern Railway (originally the Chicago and Cincinnati Railroad and later part of the Pittsburgh, Cincinnati, Chicago and St. Louis Railroad) which had just been laid through the town. The North was likely added to eliminate confusion with downstate Judson, Indiana. The town of North Judson proper was later laid out in 1866 and incorporated in 1888. In 1881, the Indiana, Illinois and Iowa Railroad and Chicago and Atlantic Railroad were each laid through the town. Today, the town is situated at the intersection of State Rd 10 and State Rd 39.
According to the United States Census Bureau, the town has a total area of 0.9 square miles, all of it land.
Additional information provided by: Wikipedia
| | | |
| --- | --- | --- |
| Course Updates & Corrections: | | |
In general terms, a golf course may make modifications anywhere from numerous times a season ... to once a decade, if ever, and while we make efforts to ensure accuracy, it is possible that the information listed for this course may have become dated.
As a result, we strongly recommend that you call the Pro Shop regarding conditions / tee times before driving to the golf course and consider touring the course before your round.
If you are a member of this course's management team or a frequent player and you have noticed an error, omission, etc., contact us so we may update our records.