Golf Course
Address
Course Details
Diamond Lake Golf Club

22041 M 60
Cassopolis, MI 49031

Information,
Weather,
& Maps
Elks Golf Course & Country Club

300 Riverside Dr
Dowagiac, MI 49047

Information,
Weather,
& Maps
Four Lakes Country Club

22786 US Hwy 12
Edwardsburg, MI 49112

Information,
Weather,
& Maps
Garver Lake Golf Course

25320 May St
Edwardsburg, MI 49112

Information,
Weather,
& Maps
Hampshire Country Club

29592 Pokagon Hwy
Dowagiac, MI 49047

Information,
Weather,
& Maps
Spruce Ridge Golf Club

26831 Dutch Settlement St
Dowagiac, MI 49047

Information,
Weather,
& Maps
Is your favorite course missing?
Contact us so we may update our records.

| | | |
| --- | --- | --- |
| Cass County, Michigan, a little more ... | | |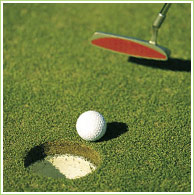 Cass County is a county in the U.S. state of Michigan. As of the 2000 census, the population was 51,104. It is part of the South Bend–Mishawaka, IN-MI, Metropolitan Statistical Area which has a total population of 316,663 and is sometimes considered part of Greater Michiana. Cass County has numerous lakes and is popular for fishing and boating.
The county is named for Lewis Cass, the Michigan Territorial Governor at the time the county was created in 1829. Cass later served as the United States Secretary of War under President Andrew Jackson, thus making a case for including Cass County as one of Michigan's "cabinet counties".
Cass County was not so heavily forested and had more fertile prairie land than other nearby areas of Michigan, and thus during early settlement it grew more rapidly in population. As early as 1830, a carding mill was started in the county on Dowagiac Creek, a branch of the St. Joseph River. Although the Sauk Trail (Chicago Road) passed through the southern part of the county, early settlement did not come primarily from eastern Michigan. Instead, settlers from Ohio and Indiana who had heard of the prairie lands came to occupy them, reaching the Michigan Territory over a branch of the Chicago Road leading from Fort Wayne, Indiana. The population of Cass County was over 3,000 by 1834.
Among the most prominent early settlers of Cass County were Baldwin Jenkins and Uzziel Putnam, who both came from Ohio by way of the Carey Mission in Berrien County. Jenkins had been born at Fort Jenkins in Green County, Pennsylvania, and had migrated to Tennessee, but then left that state to avoid the presence of slavery. Putnam, who had lived in Massachusetts and New York, came to Cass from Erie County, Ohio, by way of Fort Wayne. These settlers, and their families, established the nucleus of the village of Pokagon on Pokagon Prairie in 1825. The next year, a settlement was made on Beardsley's Prairie, where the village of Edwardsburg was laid out in 1831.
The village of Cassopolis was platted in 1831 and intended as the county seat, although no settlers yet lived there, because it was the geographical center of the county.
After 1840, the black population of Cass County grew rapidly as families were attracted by white defiance of discriminatory laws, by numerous highly supportive Quakers, and by low-priced land. Free and runaway blacks found Cass County a haven. Their good fortune attracted the attention of southern slaveholders. In 1847 and 1849, planters from Bourbon and Boone Counties in northern Kentucky led raids into Cass County to recapture runaway slaves. They were "surrounded by crowds of angry farmers armed with clubs, scythes, and other farm implements", resisting their attempt.
The raids failed of their objective but strengthened Southern demands for passage of the Fugitive Slave Act of 1850, which was a step on the way to the Civil War.
Cass County became known early on for the anti-slavery attitudes of its population. Pennsylvania Quakers made a settlement in Penn Township in 1829, which later became a prominent station on the Underground Railroad. One established Underground Railroad route ran from Niles through Cassopolis, Schoolcraft, Climax, and Battle Creek, and thence along the old Territorial Road.
See also: The History of Cass County, Michigan
Additional information provided by: Wikipedia