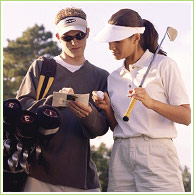 Golfers are the perfect audience for sharing your product and/or service due to their discretionary incomes, appreciation of quality, and overall GOOD taste.
Because of these qualities, golfers are quite loyal to companies that provide both quality products and reliable service.
Below are several tips and tools to improve your bottom line, and do so without a hefty price tag. In fact, many of these may actually save your business money when compared to the other possible options.
Please contact us with any questions.