Is your favorite course missing?
Contact us so we may update our records.

| | | |
| --- | --- | --- |
| Schoolcraft, Michigan, a little more ... | | |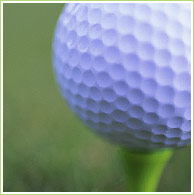 Schoolcraft is a village in Schoolcraft Township in Kalamazoo County. The village is named in honor of Henry Schoolcraft, an ethnologist.
The Village of Schoolcraft was the first settlement in Kalamazoo County, being established in 1832. One of the first settlers in the area was Basil Harrison, who brought his family there from Ohio in 1828 because of a land grant afforded him by the United States government due to his military service in the War of 1812. The village was named by Governor Lewis Cass in honor of Henry Schoolcraft, who was a member of the expedition which explored the region.
The Village of Schoolcraft is also home to the Underground Railroad House of Dr. Nathan Thomas, which is a registered Michigan Historic Site and National Historic Site. Dr. Thomas, the first doctor in Kalamazoo County and a Quaker who avidly supported and led abolitionist efforts in Michigan, first built the house in 1835 on the corner of Cass St. and Centre St. Between 1840 and 1860, it is estimated that Dr. Thomas and his wife Pamela Brown sheltered between 1,000 and 1,500 fugitive slaves on their way to Canada. In 1868 the house was moved to its present site on Cass St. east of 131.
According to the United States Census Bureau, the village has a total area of 0.9 square miles, all land.
See also: The History of Kalamazoo County, Michigan
Additional information provided by: Wikipedia