Is your favorite course missing?
Contact us so we may update our records.

| | | |
| --- | --- | --- |
| Mishawaka, Indiana, a little more ... | | |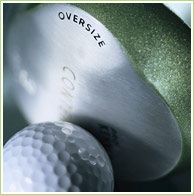 Mishawaka is a city on the St. Joseph river and a twin city of South Bend in St. Joseph County.
Mishawaka, Indiana, is a growing commercial city in Northern Indiana, located next to South Bend. Mishawaka, the Princess City, lies nestled along the meandering path of the St. Joseph River. The city is named after Princess Mishawaka, daughter of Shawnee Chief Elkhart. The legend of her romance with white trapper Deadshot, and abduction by her jealous Indian suitor Grey Wolf, characterizes the mixture of romance and history still found in Mishawaka today.
The city's history began with the discovery of bog iron deposits in the early 1830's. Settlers arriving to mine these deposits founded the town of St. Joseph Iron Works in 1821. Within a couple years, the town had a blast furnace, a general store, a tavern, and about 200 residents. Business prospered, and in 1833, St. Joseph Iron Works plus three other small towns nearby were incorporated into one -- Mishawaka.
The city has a total area of 16.0 square miles.
Additional information provided by: Wikipedia