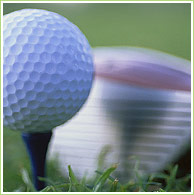 If you have a cause that's close to your heart -- one conducting programs and/or services within the "Michiana" area1, Northwest Indiana & Southwest Michigan, here's your chance to help us help them!
Since the inception of MichianaGolf.com 19 years ago, and detailed on the About Us page, we have been on a mission: To Help the Michiana Area.
Additionally, and throughout the golf season, MichianaGolf.com offers various Golf Specials that promote our wonderful area courses to golfers, saving them hundreds of dollars in greens fees. We often work with area charities to utilize our Golf Specials as a fundraising tool.

Your Michiana organization may request up to one hundred Season Pass cards for Fundraising purposes and re-sale. Each card has a standard retail value of $39.99, during the Golf Season.
Order FREE Season Pass cards for your Fundraiser!
Our Golf Specials can help the golf courses, help the golfers, and help your charity all at the same time ... quickly becoming one of those rare "Win / Win" situations where everyone benefits.
And frankly, who wouldn't love to play a round of golf knowing that they've saved money while helping a great cause in Northwest Indiana & Southwest Michigan?
Below are just a few of the many possibilities:
Alzheimer's Research
American Cancer Soc
American Diabetes Asso
American Heart Assoc
American Lung Assoc
Asthma Research
Autism Research
Big Brothers/Sisters
Boy Scouts/Cubs
Chambers of Commerce
Childrens Groups
Deafness Research
Easter Seals
Educational Orgs
Elder Care Groups
Fire Departments
Food Banks
Fraternities
Girl Scouts/Brownies
Grade Schools
Habitat for Humanity
HALO Animal Rescue

High Schools
HIV/AIDS Education
Hospice Care
Kiwanis
Lions
Make a Wish Foundation
March of Dimes
Muscular Dystrophy Assoc
PAWS Pet Rescue
Police Departments
The Red Cross
Religious Groups
Rotary
The Salvation Army
Samaritan Center
Shriners
Sororities
The Soup Kitchen
Toys for Tots
The United Way
YMCA's
Young Adult Orgs
If you are involved with a School, Church, Non-Profit, or other such worthy cause within Northwest Indiana and/or Southwest Michigan; or you are a golf course management team member and would like more information, please contact us.
We look forward to talking with you!
Planning a Golf Outing? Don't forget your Hole-in-One Insurance! Such insurance can help add excitement to your Outing by allowing sponsors the opportunity to offer larger prizes for a fraction of the price.


1 While visitor participation is open to the general public, and the world, Charitable participation (Schools, Churches, Non-Profits, or other such worthy causes) is limited to the "Michiana" area exclusively -- defined as the following Northwest Indiana and Southwest Michigan Counties:
Northwest Indiana
Elkhart
Kosciusko
LaGrange
Lake
LaPorte
Marshall
Noble
Porter
Pulaski
St. Joseph
Starke
Southwest Michigan
Allegan
Berrien
Cass
Kalamazoo
St. Joseph
Van Buren