| | | |
| --- | --- | --- |
| Duck Creek Country Club, Hobart, Indiana - Visitor Rating: | | |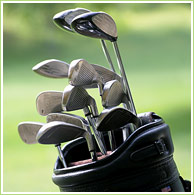 Golf course visitor ratings are based upon the average 1-5 star rating given a course by website visitors.
You may re-rate with each play, limited to once per course per 24-hour period.
Up-to-date ratings are extremely important! We encourage your continued input - please re-rate as you play these courses. Tell your Golf Partners ... and remind the courses!
Visitor ratings may be based upon a variety of criteria such as (listed in order of importance):
| | | | | | |
| --- | --- | --- | --- | --- | --- |
| 1. | Layout | 2. | Rules | 3. | Looks |
| 4. | Service | 5. | Fees | 6. | Hours |
| 7. | Crowds | 8. | Parking | 9. | Cleanliness |
Therefore, a visitor rating may have more to do with the overall feeling left by the experience rather than solely the lay of the course.
Golf Specials
Nothing as YET for
Duck Creek Country Club
Please contact us to post
your 2017 - 2018 specials.
We have many other
"Offers for Golfers"
available on our
Golf Specials page.
| | | |
| --- | --- | --- |
| Hobart, Indiana, a little more ... | | |
Hobart is a city in Lake County.
The city is pronounced by locals as Ho-bert instead of Ho-bart, which is how many people not from the area mistakenly pronounce it. Hobart was named by founder George Earle in honor of his brother, Frederick Hobart Earle.
After purchasing land from the Potowatomi Indians, Earle founded the city in 1846 and built the city's first business: a grist mill. Hobart's founder, George Earle, was born in Falmouth, Cornwall, England, February 5, 1807. He was an architect and builder practicing his trade in Falmouth and later in London. He came with his wife Mary to Philadelphia in the U.S. in 1835 to fulfill a contract to build brick houses, bringing the brick with him from England. Through some friends, George became interested in the town of Liverpool in Western Indiana. One of his friends, John Chapman had earlier purchased land in the area from the U.S. Government under Andrew Jackson and the chief of the Potawatomi Indian tribe in 1836. Earle bought the town and other land, in total about 3,000 acres, in what is now Lake Station (formerly East Gary) and Hobart. He then proceeded to develop Liverpool.
According to the United States Census Bureau, the city has a total area of 26.7 square miles, of which, 26.2 square miles of it is land and 0.5 square miles of it (1.83%) is water.
Additional information provided by: Wikipedia
| | | |
| --- | --- | --- |
| Course Updates & Corrections: | | |
In general terms, a golf course may make modifications anywhere from numerous times a season ... to once a decade, if ever, and while we make efforts to ensure accuracy, it is possible that the information listed for this course may have become dated.
As a result, we strongly recommend that you call the Pro Shop regarding conditions / tee times before driving to the golf course and consider touring the course before your round.
If you are a member of this course's management team or a frequent player and you have noticed an error, omission, etc., contact us so we may update our records.